Hurricane 2 Windproof Spring-Autumn Gloves
THE MOST VERSATILE GLOVES IN THE GRIPGRAB RANGE

These gloves are highly versatile thanks to their breathability, lightweight comfort and an unbeatable barrier against windchill, so they work so well in a wide range of conditions and temperatures. These are the gloves many at GripGrab reach for in all but the hottest or coldest conditions.

To help you get the most out of the Hurricane 2 we have collected all the inside knowledge and experience from our test riders and R&D team on this page.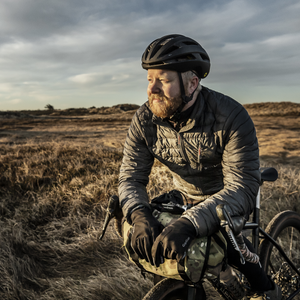 WEAR TIPS
The Hurricane 2 gloves should have a snug fit to optimise their insulating properties
Preferences differ, but for most riders these gloves are perfect for cool conditions between 8 and 15°C
The Hurricane 2 gloves have a water-repellent treatment to cope with light drizzle, but for heavy rain look to our waterproof gloves instead
CARE TIPS
If your gloves are not too dirty, consider spot cleaning them with a sponge to avoid giving them and the environment a hard time by using your washing machine
The Durable Water Repellent treatment (eco-friendly DWR finish) will last for approximately 20 machine washes, but you can easily reapply it with wash-in or spray-on solutions
...and remember – you are wearing high quality cycling essentials from GripGrab that are built to last. Take care of them and they will take care of you for many years to come - enjoy your ride!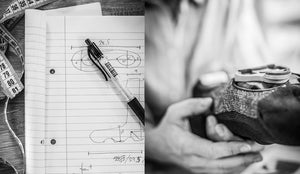 When we designed the Hurricane 2, we wanted to create a pair of gloves that was lightweight, flexible, highly breathable, but offered protection against windchill. The resulting gloves have a single layer design, with a windproof outer to shield your hands from the cooling effects of windchill in the spring and autumn months, and a soft brushed inner for cool weather insulation. The exceptional breathability and moisture wicking performance of the fabric makes these gloves highly versatile, while the silicone gripper print has been designed to enhance your control on the handlebars and levers. The index finger and thumb are also touchscreen friendly to allow use of your phone and bike computer without removing the gloves. This second edition model is an updated version of the original Hurricane gloves: using more sustainable and higher performance fabric choices and modernising the graphical design. The Hurricane 2 gloves are a favourite amongst the GripGrab team – they will keep you riding in comfort as the cooler weather creeps in.

Kristian Krøyer
GripGrab Founder & Chief Product Officer
• Machine wash 30°C
• Do not bleach
• Do not iron
• Do not tumble dry
• Do not wring
60% Polyester, 30% Polyamide, 5% Polyurethane, 5% Elastane.

These gloves are made from 45% recycled material.
The Hurricane 2 Windproof Spring-Autumn Gloves uses 45% recycled material in its construction. The anti-bacterial and anti-odour treatment reduces the number of times the gloves need to be washed.

Our responsibility is clear and simple: the world should be a better place with GripGrab in it than it would be without.

We want to exist on this planet in a responsible way and to us, as a business, we must take responsibility for our social and environmental impact – and that starts with us setting the bar high.

As one of our valued customers, you might notice small changes in our products over the coming years. These are made to improve our impact (and our products), while we also remain very attentive to never compromising the GripGrab quality that you know and appreciate. We hope you will welcome these changes and support us on our journey.
GripGrab is a family business. Founded by brothers Kristian, Martin and Bjørn Krøyer in 2000. GripGrab is today run by CEO Martin Krøyer and CPO Kristian Krøyer.
GripGrab's core philosophy is based on our experience as cyclists: creating products that protect against any conditions.
These products give riders the confidence to go further, push their limits and explore more.
Our mission is to create the products that enable all cyclists to explore and live out their individual cycling potential.
As we continually strive to improve our range, we'd greatly welcome your initial impressions and suggestions for improvement of this product. You can do this leaving a review on gripgrab.com or writing directly to the R&D team here:
SHARE YOUR GRIPGRAB MOMENTS
Follow us on Instagram to get inspired, to ask questions and to contribute to a healthy cycling world. Amazing content can arise around cycling; we encourage you to share your ride experiences by using #MyRideWithGripGrab on your posts or by tagging @gripgrab

Each month three of our followers will win a GripGrab.com gift card worth €50. Click here to see how to participate in the competition.