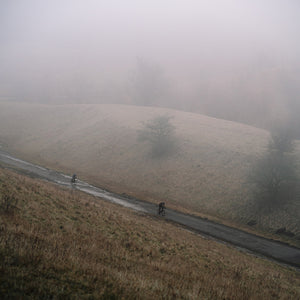 AquaShield Waterproof Cycling Cap
RIDE IN ALL WEATHER: YOUR SHIELD AGAINST RAIN, WIND AND SUN

Made from a fully waterproof material, with taped seams, this cap is impressively waterproof and highly breathable – so it's highly versatile for a range of temperatures in both summer and winter downpours. Even better, it folds down so small you won't even notice it in a jersey pocket.

The AquaShield Waterproof Cycling Cap has reflective detailing on the brim and a reflective logo on the right-side to help improve your road presence in low light conditions.

To help you get the most out of the AquaShield Waterproof Cycling Cap we have collected all the inside knowledge and experience from our test riders and R&D team on this page.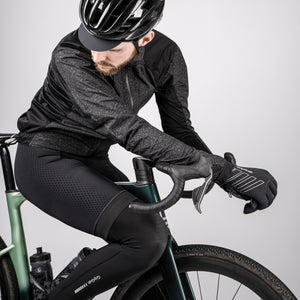 WEAR TIPS
The GripGrab AquaShield Waterproof Cycling Cap is a lightweight all-season shield for your head; it will keep out the wind and rain and is perfect to wear underneath your cycling helmet
CARE TIPS
The waterproof fabric that composes this cap will not absorb sweat and moisture like a traditional cotton cycling cap, so it is very fast drying. When you have finished your ride simply take it off and give it a rinse, then hang it up to dry; avoiding putting the cap in your washing machine will extend its lifespan and be kinder on the environment
...and remember – you are wearing high quality cycling essentials from GripGrab that are built to last. Take care of them and they will take care of you for many years to come - enjoy your ride!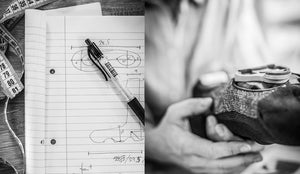 The GripGrab AquaShield Waterproof Cycling Cap is ideal for endurance riders, performance enthusiasts and all-weather commuters looking for a lightweight all-season protective cap.

Made from a fully waterproof material, with taped seams, this cap boasts an impressive 15K waterproof rating and 40K breathability rating – making it highly versatile for a multitude of temperatures in both summer and winter downpours.

The lightweight low bulk construction has been optimised to fit underneath a cycling helmet, and the non-absorbent waterproof material means the cap will not take on water like a traditional cotton cycling cap; making it ideal for lightweight adventures and stashing in your jersey pocket when you no longer need the shield from the weather.

A particular development that we are proud of with the AquaShield Waterproof Cap is the wide mesh headband that helps to wick away sweat and stop moisture dripping down your brow and affecting your vision.

Keep a dry head and a clear vision even on the wettest days.


Kristian Krøyer
GripGrab Founder & Chief Product Officer
• Handwash
• Do not bleach
• Do not iron
• Do not tumble dry
• Do not wring
Our responsibility is clear and simple: the world should be a better place with GripGrab in it than it would be without.

We want to exist on this planet in a responsible way and to us, as a business, we must take responsibility for our social and environmental impact – and that starts with us setting the bar high.

As one of our valued customers, you might notice small changes in our products over the coming years. These are made to improve our impact (and our products), while we also remain very attentive to never compromising the GripGrab quality that you know and appreciate. We hope you will welcome these changes and support us on our journey.
GripGrab is a family business. Founded by brothers Kristian, Martin and Bjørn Krøyer in 2000. GripGrab is today run by CEO Martin Krøyer and CPO Kristian Krøyer.
GripGrab's core philosophy is based on our experience as cyclists: creating products that protect against any conditions.
These products give riders the confidence to go further, push their limits and explore more.
Our mission is to create the products that enable all cyclists to explore and live out their individual cycling potential.
As we continually strive to improve our range, we'd greatly welcome your initial impressions and suggestions for improvement of this product. You can do this leaving a review on gripgrab.com or writing directly to the R&D team here:
SHARE YOUR GRIPGRAB MOMENTS
Follow us on Instagram to get inspired, to ask questions and to contribute to a healthy cycling world. Amazing content can arise around cycling; we encourage you to share your ride experiences by using #MyRideWithGripGrab on your posts or by tagging @gripgrab

Each month three of our followers will win a GripGrab.com gift card worth €50. Click here to see how to participate in the competition.