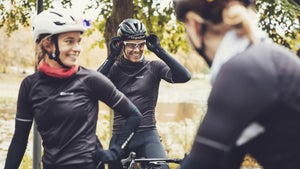 SAVE 15%
ON YOUR NEXT GRIPGRAB ORDER ON AMAZON
Terms & Conditions
Offer limited to one per Amazon customer account, but unlimited units.
This is a limited time offer.
Amazon reserves the right to modify or cancel the offer at any time. If you received the promotional code (directly or indirectly) from a third party, that third party also reserves the right to modify or cancel the offer at any time.
Offer applies only to new products sold and shipped by Amazon.com.
Offer good while supplies last.
Offer may be combined with other qualifying offers.
Each promotional code applies only to qualifying items.
Shipping charges and taxes may apply to the full value of discounted and free promotional items.
If the offer has a minimum purchase requirement, taxes, shipping and handling, and gift wrap charges do not apply when determining the minimum purchase amount.
The promotional code applies only to items purchased in a single order and shipped at the same speed to a single address.
Offer is non-transferrable and may not be resold.
If any of the products or content related to an offer are returned, your refund will equal the amount you paid for the product or content, subject to applicable refund policies.
Unless an Amazon.com Gift Card is the stated benefit of the offer, promotional codes (including those placed directly in accounts) may not be redeemed for Amazon.com Gift Cards.
Offer discount will be allocated proportionally among all promotional items in your order.
If you violate any of the offer terms, the offer will be invalid.
SHARE YOUR GRIPGRAB MOMENTS
Follow us on Instagram to get inspired, to ask questions and to contribute to a healthy cycling world. Amazing content can arise around cycling;
we encourage you to share your ride experiences by using #MyRideWithGripGrab on your posts or by tagging @gripgrab